ATTENTION: TOURISM SECTOR OPPORTUNITY
The town of Clarenville is engaged in developing its visitor experiences.
The Strategic Tourism Expansion Program (STEP) is a sustainable tourism development planning process with a focus on tourism experiences. The program will seek to create experiential products, building capacity around innovative marketing techniques, and strengthen the region's online presence.
The Town of Clarenville along with its partners is inviting you to our Second Tourism Planning Session for the Clarenville region on Wednesday, February 1 from 9:00 am -3:00 pm.
➡️Are you a Small and Medium-Sized Enterprise (SME)?
➡️Do you work within the Tourism sector?
➡️Would you like to see tourism in the Clarenville region grow?
This session will provide highlights from our first meeting and provide a framework for more detailed planning. Involvement from businesses, community groups, organizations, municipalities and interested residents is key in helping to define and develop our tourism industry to grow visitation and spending in the Clarenville area.
Date: February 1, 2023Location: White Hills ResortTime: 9:00 a.m. – 3:00 pmRegister: https://forms.gle/wzhBLHERyD22TVHfA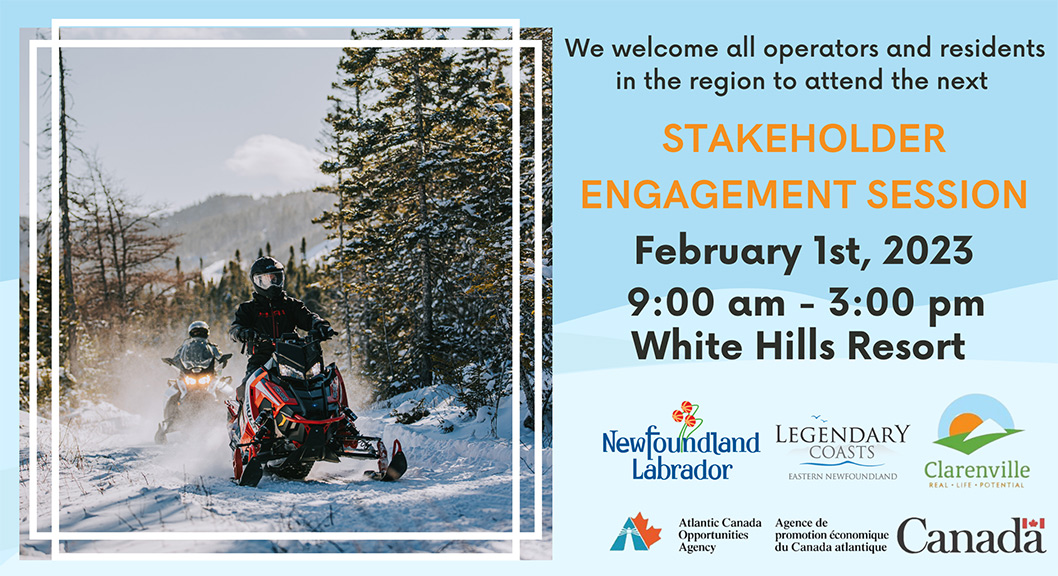 Last modified: January 12, 2023