Town Departments
If you have any general inquiries please contact the Town Office Monday to Friday 8:30am – 4:30pm at (709) 466-7937 or info@clarenville.net
Administration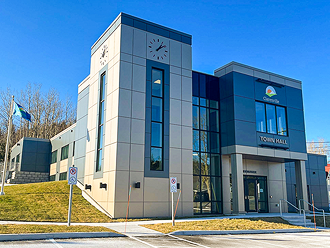 The Administration Department is responsible for the general running of the town. If you have inquiries about payment of taxes, payables, poll tax, property assessment, etc contact the following at (709) 466-7937 or by email.
David Harris – Chief Administrative Officer:
david.harris@clarenville.net
Angela Giles – Director of Corporate Services / Town Clerk:
angela@clarenville.net
Brett Perry – Collections & Poll Tax:
brett@clarenville.net
Erin Dicks – Accounts Receivable:
erin@clarenville.net
Cheryl O'Neill – Payroll, Human Resources and Eastlink Events Centre:
cheryl@clarenville.net
Chaning Lethbridge – Office Clerk/Accounts Payable:
chaning@clarenville.net
Marina Penney – Office Clerk:
marina@clarenville.net
Kent Toms – Enforcement Officer:
kent@clarenville.net
General Inquires: info@clarenville.net
Public Works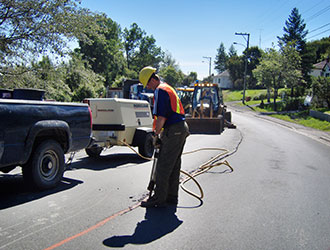 The Public Works Department is responsible for all outside municipal services such as roads, garbage collection, sewer, etc.  If you have inquiries for the Public Works Department, please contact the Town Hall at (709) 466-7937.
AFTER HOURS EMERGENCY NUMBERS:  (709) 425-4911 OR (709) 466-7875
Rick Wells – Director of External Operations
rick@clarenville.net
Jim Burge – Public Works Manager
jim@clarenville.net
Erin Dicks – Public Works Clerk
publicworks@clarenville.net
Water Services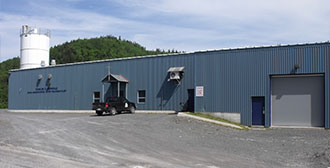 The Water Services Department is responsible for quality creation and distribution of treated water in the community.  If you have any inquiries for our Water Services Department, contact the following at 466-7875 or by email at waterplant@clarenville.net
Scott West  – Water Plant Foreman
scott@clarenville.net
AFTER HOURS EMERGENCY NUMBERS:  (709) 466-7875
Recreation and Arts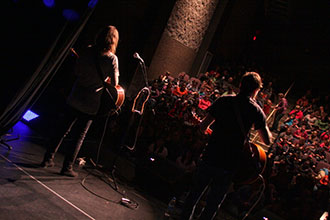 Eastlink Events Centre Clarenville
The Eastlink Events Centre is a state-of-the art facility offering sporting and cultural events to people of all ages.
If you have any questions for the Eastlink Events Centre staff, you can contact the following:
Brandon Reardon
Recreation Manager
brandon@clarenville.net
(709) 466-4105 ext 225
Stacy Sheppard
Active Living Coordinator
stacy.sheppard@clarenville.net
Box Office Supervisor – Eastlink Events Centre
boxoffice@clarenville.net
Box Office – (709) 466-4105 ext 222
Zamboni Room – (709) 466-4105 ext 224
Clarenville Area Recreation Association
The Town's recreation programming is delivered, in part, by the Clarenville Area Recreation Association (CARA).  If you have inquiries for our Recreation Department, contact Brandon Reardon (contact info above) or visit https://clarenvillerecreation.com/
Fire Department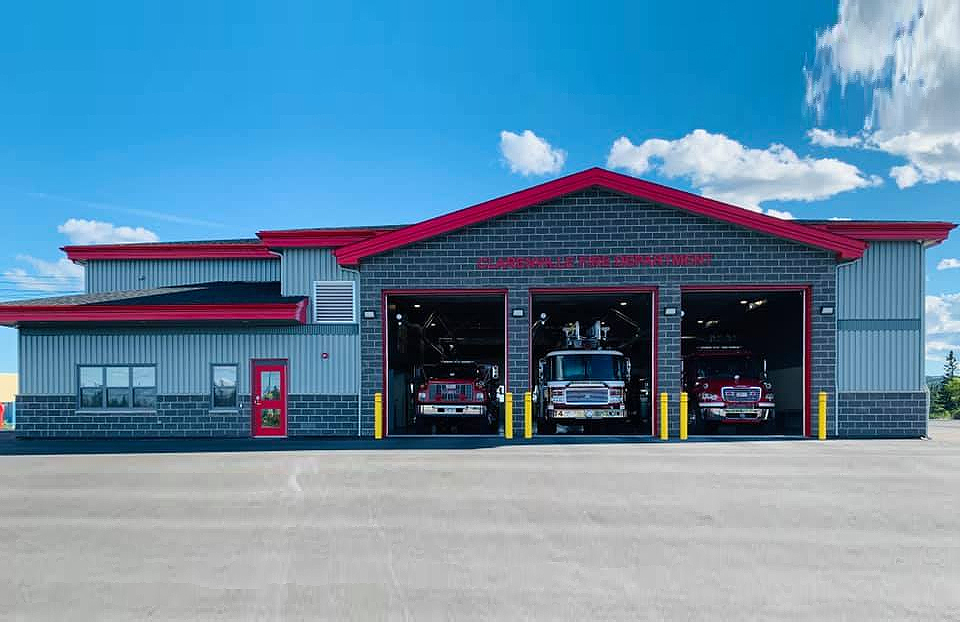 The Town's Fire Department is comprised of a dedicated group of volunteers in addition to our Fire Chief. If you have inquiries for our Fire Department or want to become a volunteer contact the following:
Cory Feltham – Fire Chief
firechief@clarenville.net
(709) 466-7937
Fire Station (Non Emergency): (709) 466-2222
IN CASE OF FIRE CALL: (709) 466-7777