Historic Sites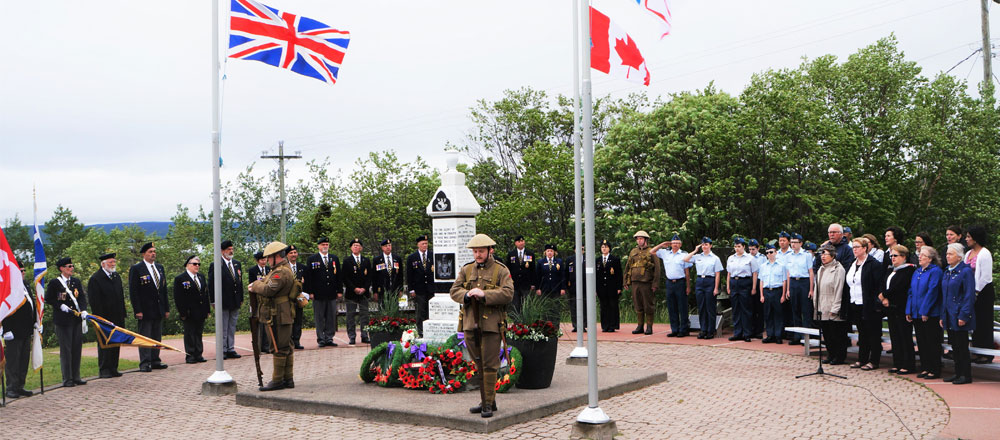 War Memorial
Located on Pleasant Street across from the Town Hall is the War Memorial which honours residents from our area who served our nation and lost their lives in the war effort.
Each year on November 11th and July 1st war veterans and residents gather to remember and salute war heroes past and present.
Clarenville Heritage Museum (Railway Station)
The Clarenville Heritage Museum is located at the former CN Railway Station at Stanley's Cresent. Clarenville Heritage Museum preserves items pertaining to the railway, shipbuilding, logging and the transatlantic telephone cable which once connected Oban, Scotland to Clarenville in 1955. This was the first voice or telephone sub-sea cable connecting two major continents with Clarenville being the most eastern terminal. Our history is mainly of an industrial one by nature such as the former colas plant that produced coal tar emulsion for the runways at Gander and railways. The museum is a project of the Clarenville Heritage Society.
Wiseman's Mill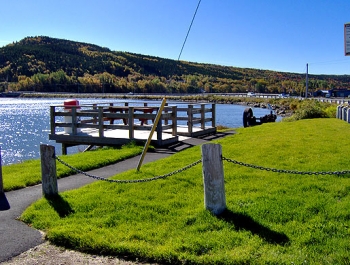 Wiseman's Mill, located on Balbo Drive, is the site where four brothers, Gordon, George, Ernest and Alison Wiseman, operated a Saw Log Mill between 1918 and 1949. Prior to this time, they operated a mill 7 miles up Shoal Harbour River at a location that was locally known as "Tucks".
The mill on this site was a steam operation between 1918 and 1940 and a gasoline operation between 1940 and 1949. The mill supplied lumber in 1946 for the construction of the wooden vessels known as the "Splinter Fleet" that were built at the shipyard in Clarenville. The Aliant Pioneers were the driving force behind the clean up and restoration of this site.
The Transatlantic Cable Monument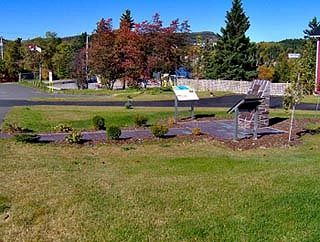 The Transatlantic Cable Monument, located next to the old cable station on Cormack Drive, was erected in the summer of 2005 to commemorate the 50th anniversary of the landing of the first Transatlantic Telephone Cable (TAT-1) connecting North America to Europe.
A second plaque erected at the site also marks the 50th Anniversary of the Commissioning of that cable (TAT-1). Placed in September of 2006, this monument was a partnership of the Institute of Electrical and Electronic Engineers (IEEE), the Town of Clarenville and the Clarenville Heritage Society. It symbolizes a significant milestone in Electrical Engineering and Computing.
The Institute of Electrical and Electronic Engineers is the world's largest professional association for the advancement of technology; its program of Milestones in Electrical Engineering and Computing honours significant achievements in the history of electrical and computer engineering. There are only 70 of these milestone sites in the world; six are in Canada and three of those are in Newfoundland.