Mayor & Councilors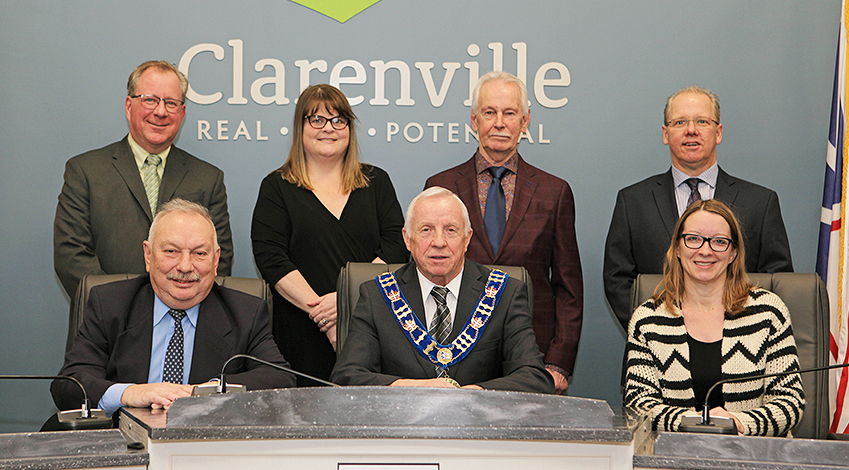 A mayor, deputy mayor and five Councillors make up the Town of Clarenville Council. Each member is elected for a four-year term. The current Council was elected on September 28, 2021.
Members of Town council meet at regularly scheduled council and committee meetings throughout the year, as well as at special council meetings as needed.
Check out our Facebook Page for a live webcast of all scheduled Council meetings.
John and his wife Holly moved to Clarenville 40 years ago and it was here that he raised his two children, Lori and Michael. In John's professional career he was a social worker and a manager…..Read More

Paul is a post-secondary educator in Clarenville where he has been with the College of the North Atlantic for 30 years. A lifelong interest in politics, particularly municipal politics…..Read More

Heber has been a lifelong resident of Clarenville, is married to Carmel Doupe and has 2 children Leah and Andrew. This will be his 6th term on Council Service Canada as a…..Read More

Bill was born and raised in Shoal Harbour and has lived in the town of Clarenville for more than 60 years. He is married to Gina Bailey, and has one daughter, Michelle…….
Read More

Keith has lived and worked in Clarenville for the past 27 years with my wife Tina and two children Ryan and Kathleen. He has worked for the past 36 years as a technician with Bell Aliant….Read More

Deidra is a Business Instructor with College of the North Atlantic and brings to the position a wealth of experience, along with a Diploma in Computer Studies MIS (Co-op)…..Read More

Donna, her husband David and son Nolan moved to Clarenville from Bonavista in 2007. A daughter Robyn, son in-law Ryan and granddaughter Louise reside in……Read More