Development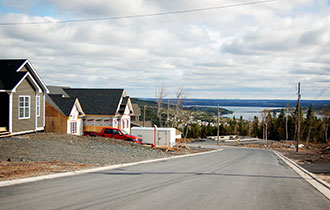 The Town of Clarenville's Municipal Plan is a collection of strategies and policies that guides Council's decision-making in all matters related to land use within the Town's boundary. The legal tool that implements the plan is the Clarenville Development Regulations. The regulations establish 15 land use zones within the Town, ranging from industrial to residential, and establish development standards for each zone.
 Development Regulations 2022 – 2032
Municipal Plan 2022-2032
Shoal Harbour Zoning Map
Town of Clarenville Zoning Map Part 1
Town of Clarenville Zoning Map Part 2
For more information on development regulations for the town of Clarenville, contact Rick Wells, Director of External Operation, at rwells@clarenville.ca or call the Town Office at 466-7937.