Schools
Clarenville has modern, well-equipped educational facilities for students of all ages. From kindergarten to trades and university credits, Clarenville offers the best in education.
Preschool/DayCare
Clarenville has one daycare facility catering to children ages 2 – 6 years. All staff members have received Early Childhood Development training and are hired on a ratio of 1 worker per 6 children aged 2 years, and 1 worker per 8 children aged 3 to 6 years.
Clarenville Schools
Clarenville is home to three schools in the k-12 system with an approximate enrollment of 1,300 students. Staff includes principals and vice-principals, classroom teachers, educational psychologists, speech pathologists, itinerant teachers for the hearing impaired and the visual impaired and student assistants. Schools in the Clarenville area fall under the jurisdiction of Eastern School District (Vista Region) and include:
Riverside Elementary
22 Thomas Place, Shoal Harbour, NL A5A 4P3
Tel: (709) 466.7552

Clarenville Middle School
50A Gladney Street, Clarenville, NL A5A 1G8
Tel: (709) 466.7558

Clarenville High School
50A Gladney Street, Clarenville, NL A5A 1G8
Tel: (709) 466.2713

For more information on schools in the town, visit the Newfoundland English School District's Website.
Post-Secondary Institutions
Clarenville is home to one post-secondary institution; College of the North Atlantic, a public institution. This institution offers a wide range of certificate and diploma programs. CNA demonstrates the ability to develop and implement quality training programs to meet the demands of local and provincial labour markets.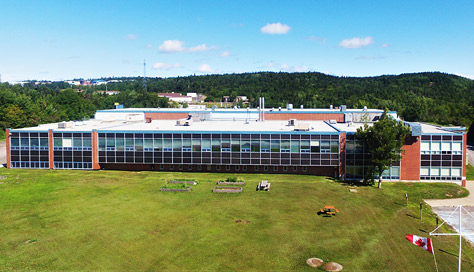 College of the North Atlantic
69 Pleasant Street
Clarenville, NL A5A 1V9
Tel: (709)-466-6900
Fax: (709) 466-2771
www.cna.nl.ca