Farm & Market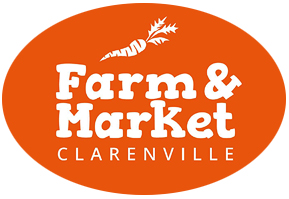 The Non-Profit Farm and Market in Clarenville is a seasonal Market, consisting of 35 booths offering fresh, local produce, flowers, prepared foods, and handcrafted items. The Market hosts a wide range of family and nutritional programs, live entertainment, community service & Non-Profit booths, master gardener consultations, youth activities, and food demos.
The Farm and Market Includes:
Six raised growing beds, growing specialty crops. Each bed measures 80 feet long.
A greenhouse for starter plants and seasonal crops.
An operating Elliston style root cellar.
A raised outdoor platform for performances and socializing.
A children's play area.
Off highway parking
The Market is Open Every Saturday from June to December, ​10AM to 3PM. It is located on the TransCanada Highway next to the Clarenville Inn.
For more information please the Farm and Market website at: http://www.farmandmarketclarenville.ca/