Did you know that we send over 1.8 million kg of waste to the ERSB transfer station each year?
Much of this ends up in the Robinhood Bay landfill in St. John's! Disposing of waste is a very expensive cost to taxpayers!
Let's consider recycling more! Recycling not only diverts waste from the landfill it also is much cheaper in disposal fees.
Council will be exploring ways to reduce our waste disposal costs, help protect our environment and improve our waste management practices. If you have any ideas, please feel free to contact us!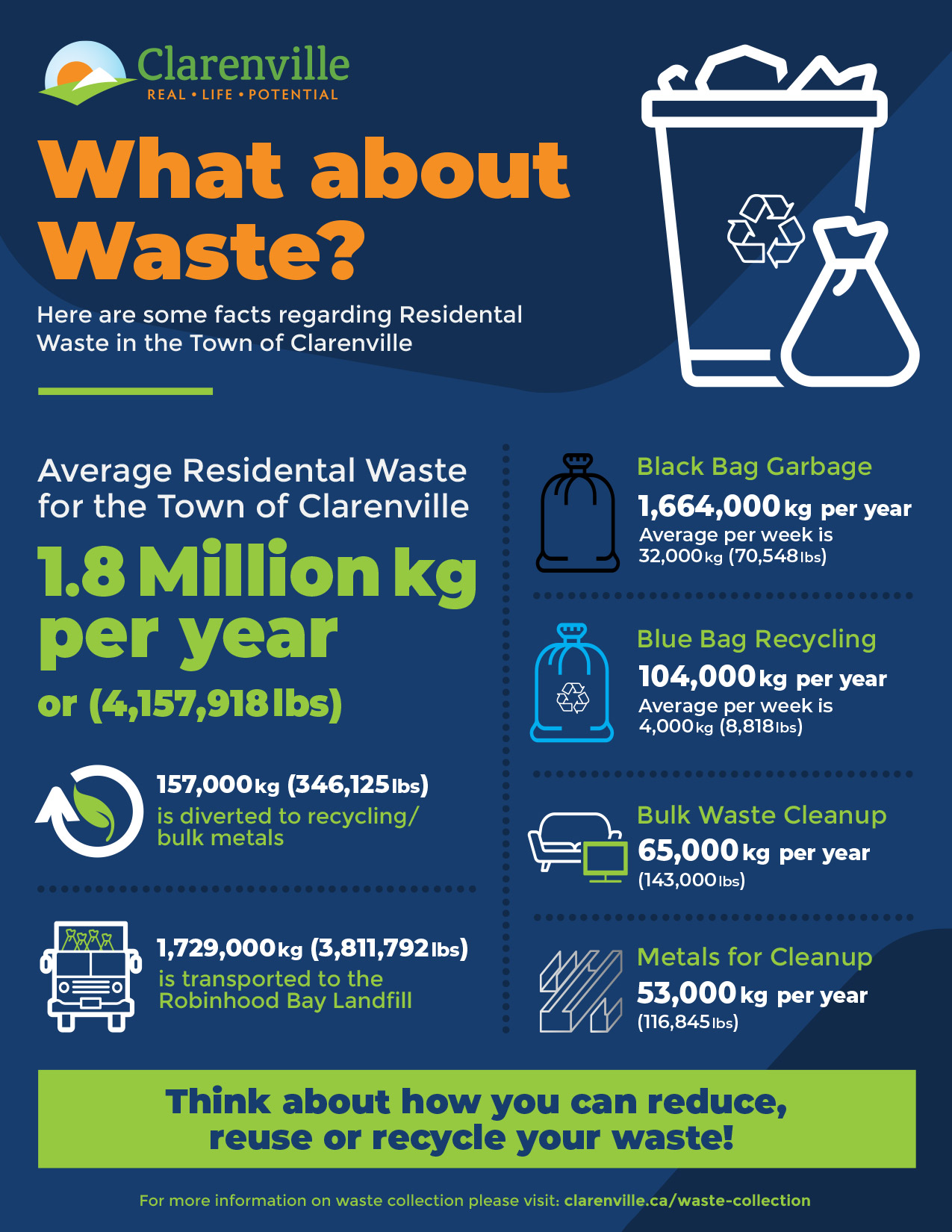 Last modified: November 2, 2021