"Mountain Music" Alabama and "Chicken Fried" Zac Brown – Tribute Tour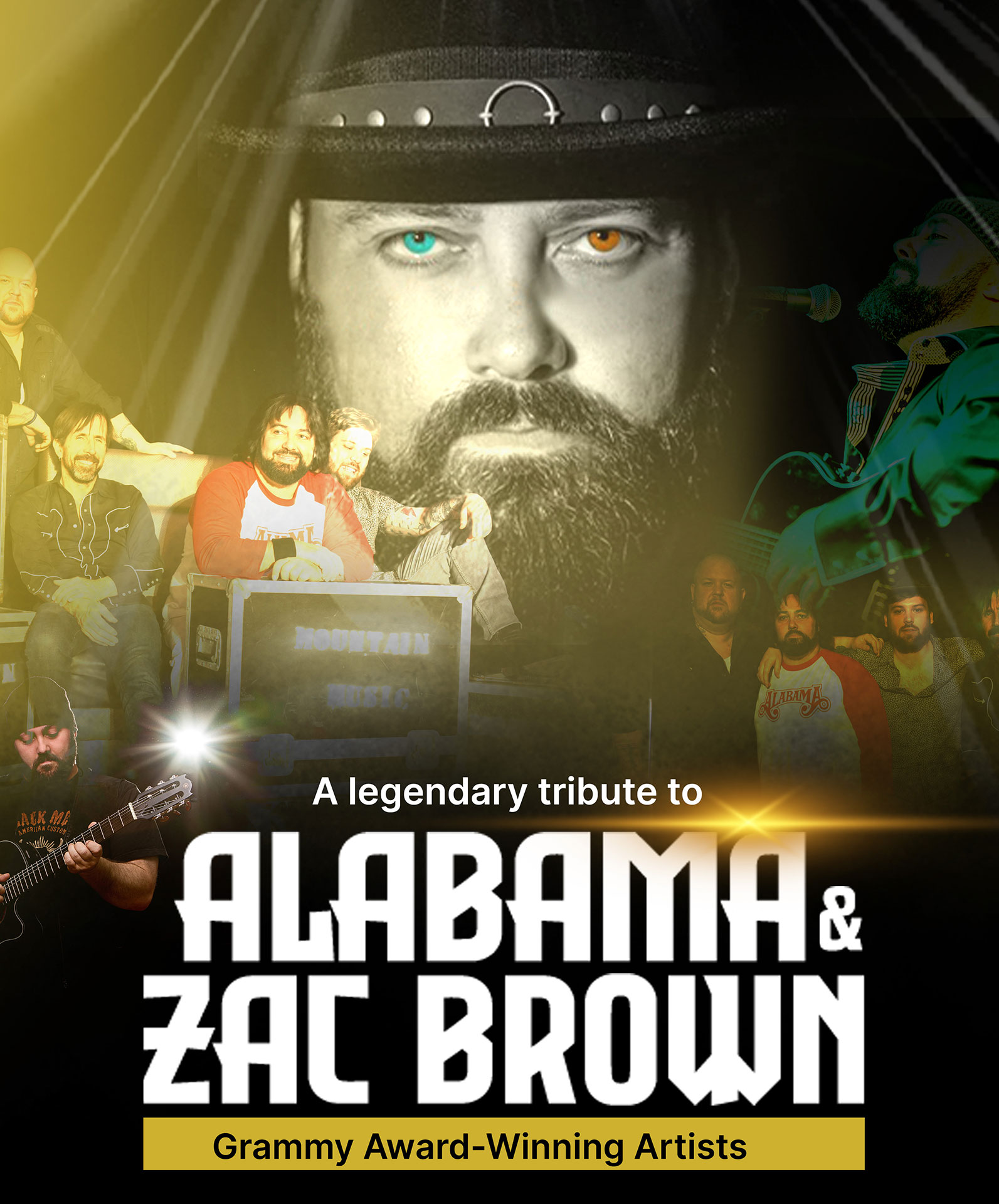 Date/Time
Date(s) - March 3, 2023
7:30 pm - 9:30 pm
Location
EEC Theatre
Tickets: $48.00 (HST & SC Included)
Purchasing Options:
1️⃣ Online at: https://www.tix.com/ticket-sales/EastLinkEventsCentre/3400
2️⃣ In-person Monday thru Friday, 8am-4pm or call 709-466-4105 ext 222 to charge via credit card.
3️⃣ Charge by phone by calling 466-4105 ext 222
Embou Production Inc presents These celebrated country recording stars featured together in one world-class tribute performance. This incredible show showcases all of the biggest hit songs with all of the original harmonies. "Mountain Music" is truly an alarmingly accurate tribute to Alabama and "Chicken Fried" performs Zac Brown like no other tribute act.
Mountain Music and Chicken Fried represent the Grammy award-winning recording artists Alabama & Zac Brown, who have respectively achieved more than 50 # 1 hits on the Billboard charts, and more than 80 million records sold.
The famous harmonies from the cousins of Alabama are true and intact. The blue-collar southern rock guitar, the fiddle, and all the hits are front and center in this incredible show. The uncanny resemblance and pitch-perfect vocal stylings of these tribute acts have been enthralling audiences across North America, for many years.
Video: