American Outlaws: A Tribute to The Highwaymen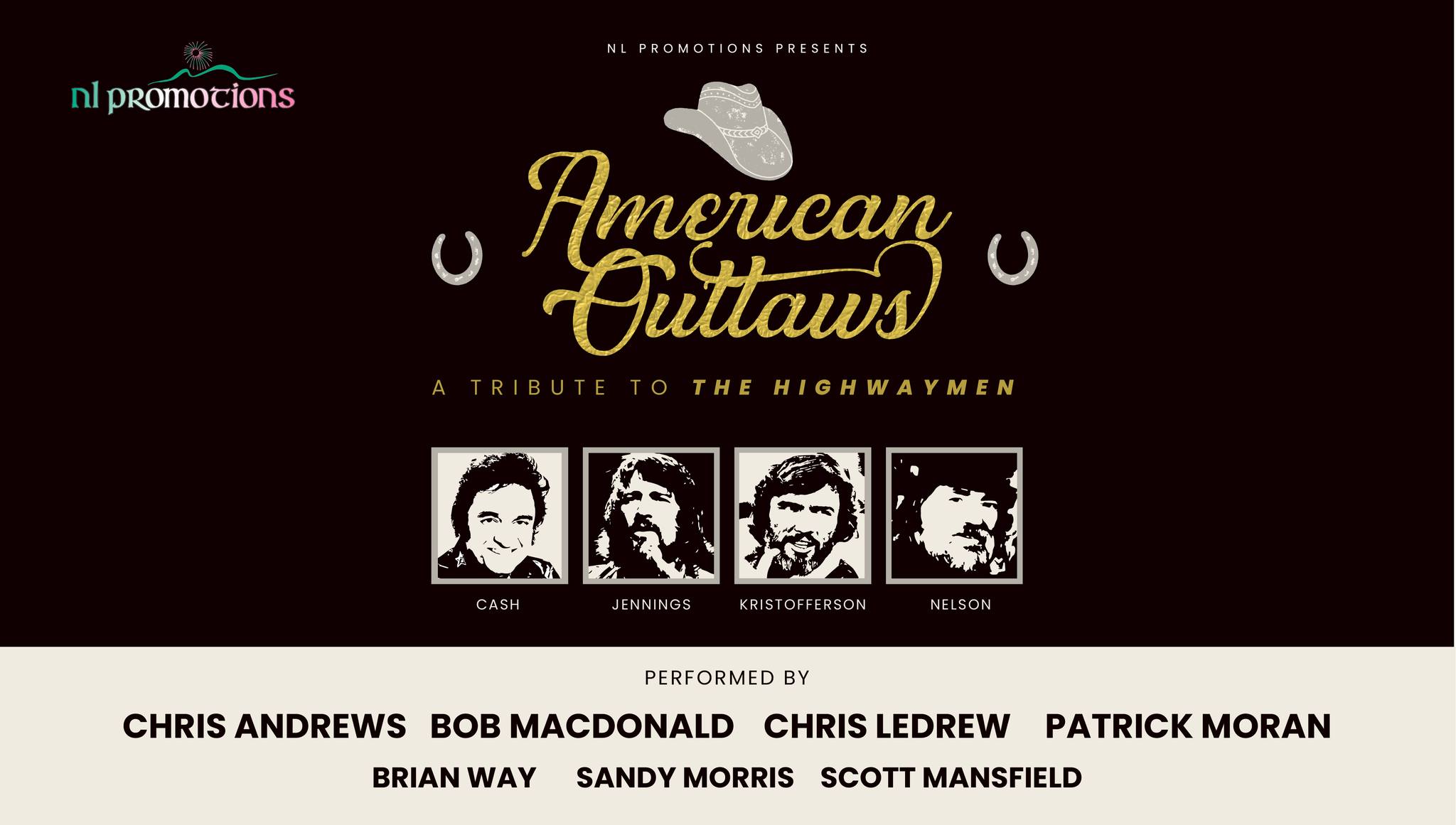 Date/Time
Date(s) - October 20, 2022
8:00 pm - 10:00 pm
Location
EEC Theatre
NL Promotions is proud to present their new hit show "American Outlaws- A Tribute to The Highwaymen." A super group consisting of Willie Nelson, Kris Kristofferson, Waylon Jennings, and Johnny Cash, we figured it was time to put a Newfoundland super group together to do this show right!
We're talking Chris Andrews, Chris LeDrew, Bob MacDonald, Sandy Morris, Patrick Moran, Brian Way and Scott Mansfield, The real Newfoundland Highwaymen!
Join us as we tell The Highwaymen story, sing their songs and include hits from all the Highwaymen members in one amazing night of country music.
Tickets
Tickets are $45 taxes and surcharges included. To purchase tickets visit the EEC Box Office or call 709-466-4105 ext 222. Or purchase Tickets Online: https://www.tix.com/ticket-sales/EastLinkEventsCentre/3400