Clarenville and the surrounding areas offer great opportunities for users of ATV's, Snowmobiles and biking to explore and have fun. We are encouraging people to enjoy the sport safely while following the rules and respecting the rights of others.
To view Trail routes, In-town Trail Accessible places and maps of Clarenville and the surrounding area please click here.
Please view below for some ATV Safety Tips. Let's all be responsible ATV and snowmobile riders!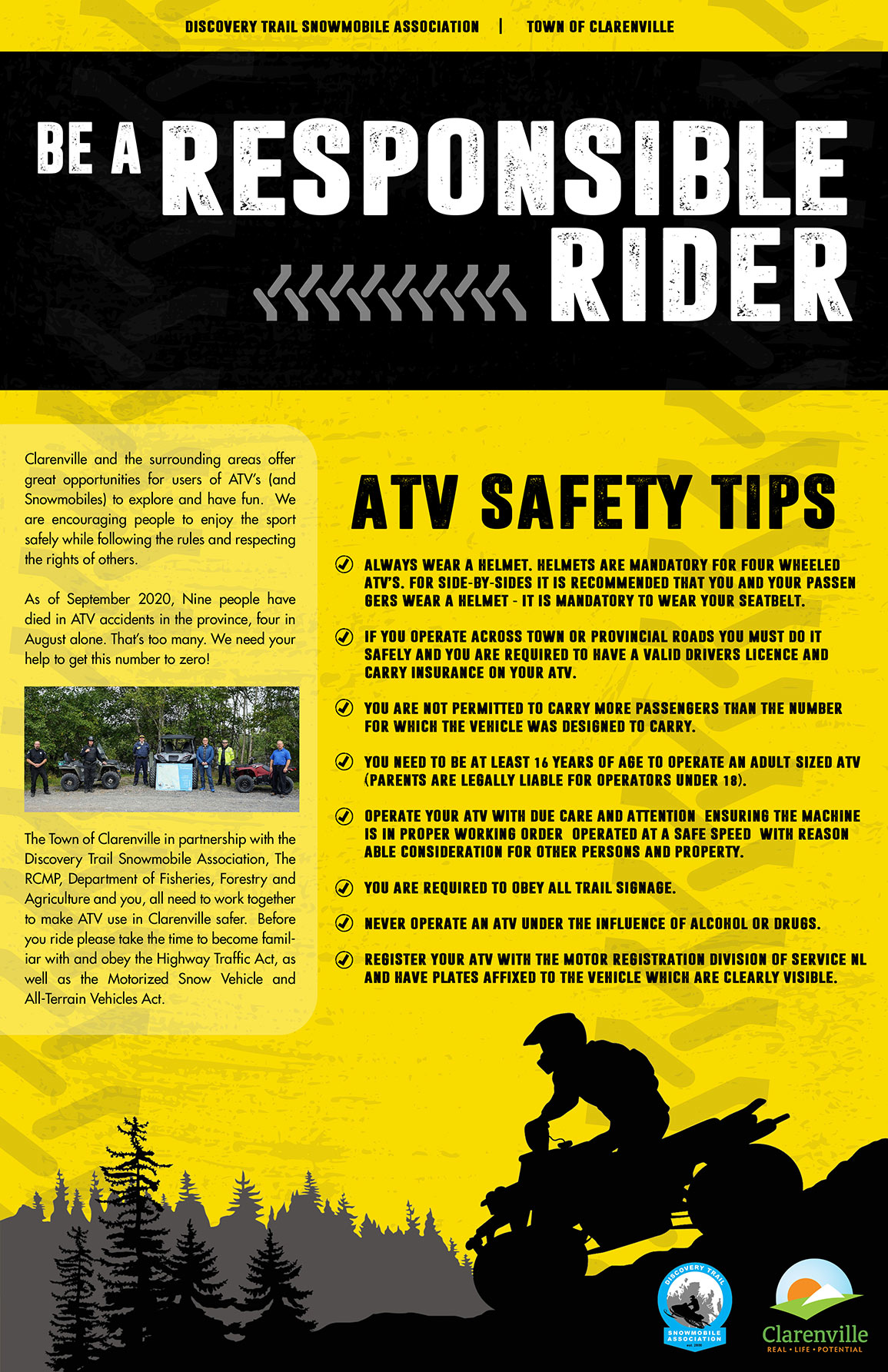 Last modified: April 23, 2021