August 24th, 2022 is hereby proclaimed as INDEPENDANCE DAY OF UKRAINE in the Town of Clarenville.
Mayor Pickett on behalf of Council would like to urge all citizens to join in commemorating this important anniversary. To commemorate this event, the Bare Mountain Star will be lit in the colors of the Ukraine flag.
The Act of Declaration of Independence of Ukraine was adopted by the Parliament of Ukraine on August 24, 1991.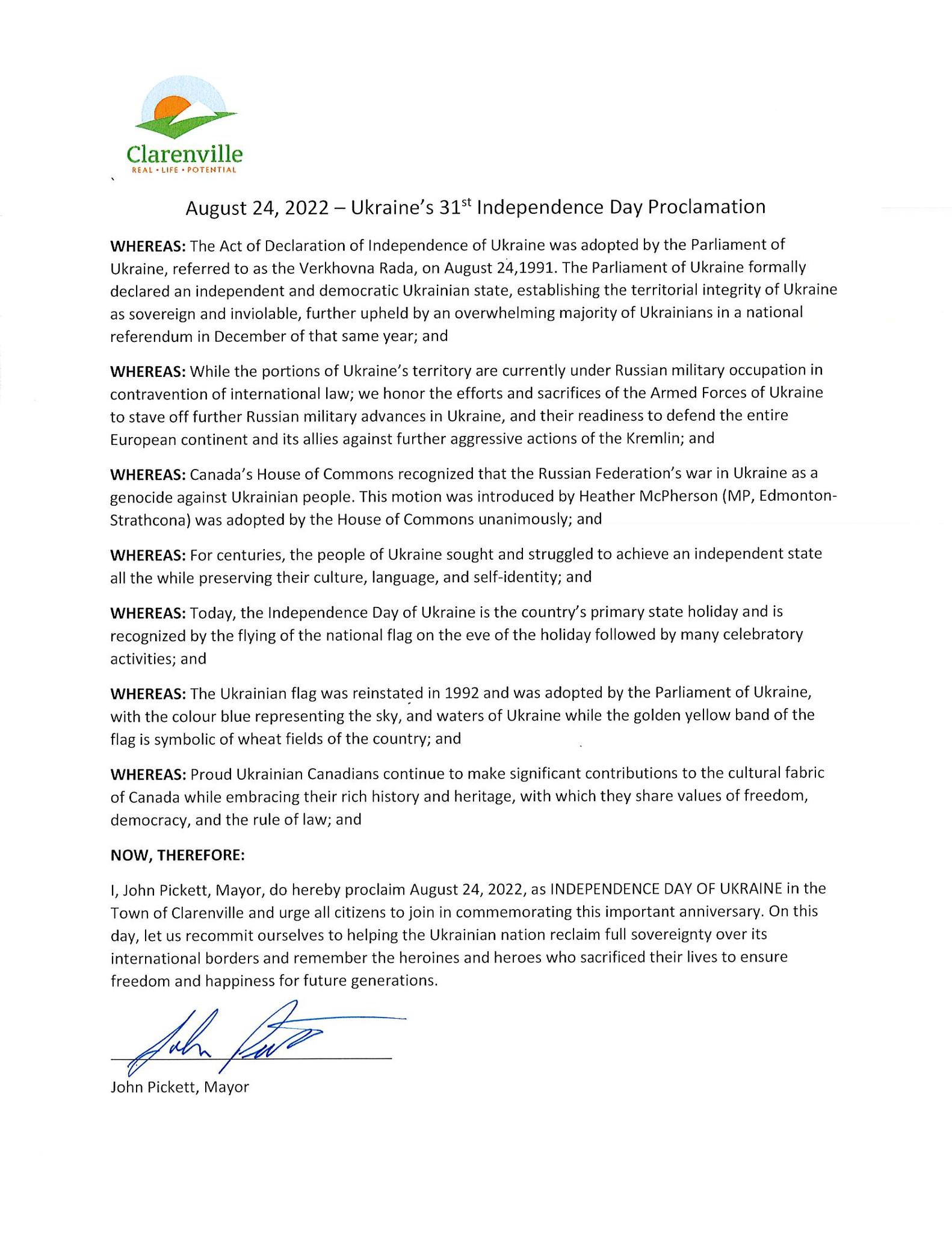 Last modified: August 22, 2022