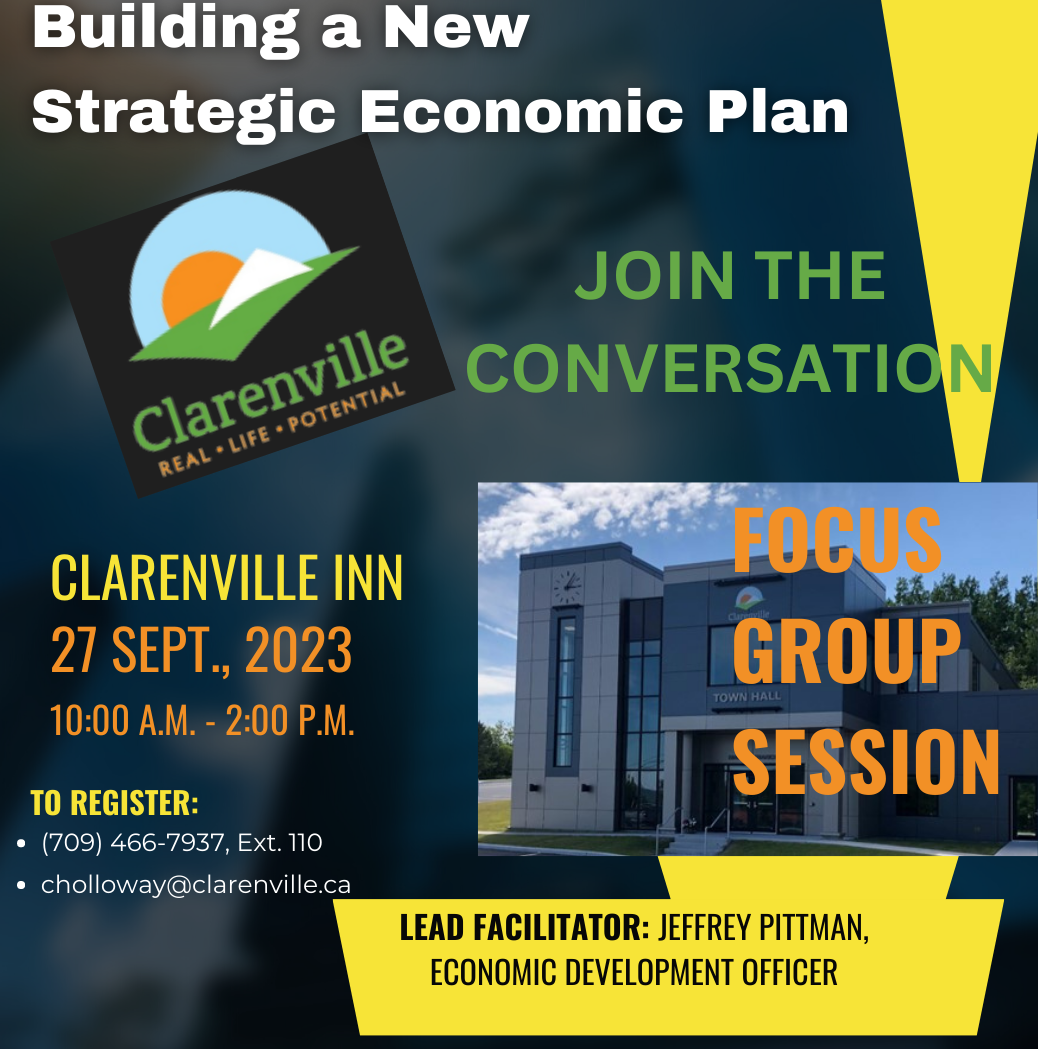 The Town of Clarenville is inviting the public to be a part of the conversation as we continue to build a new Strategic Economic Plan for the community.
Individuals, including local business owners and community organizations, are encouraged to register for one of two Focus Group Sessions taking place on Wednesday, September 27, 2023 at the Clarenville Inn.
For more information, please call the Town Hall @ (709) 466-7937, ext. 110.
Last modified: August 25, 2023