Plant The Seed That Grows
A partnership between the FMIC & Town of Clarenville
Looking to expand your knowledge in the garden and grow your green thumb?
Join our NEW 6-week gardening program in partnership with the Town of Clarenville!
About the program:
$5/Class
$25 for pre-registration
… Master Gardener to receive ½ class fees.
These classes will cover 6 important areas:
Soil Prep
Seedlings 101
Pest Control
Watering & Fertilizers
Transplanting 101
Trees & Shrubs
Start date: June 6th
Drop-ins are welcome.
Only 20 seats available!
Book your seat now before it's too late.
To register, please contact:
(e): InfoFMIClarenville@gmail.com
(t): (709) 763-2025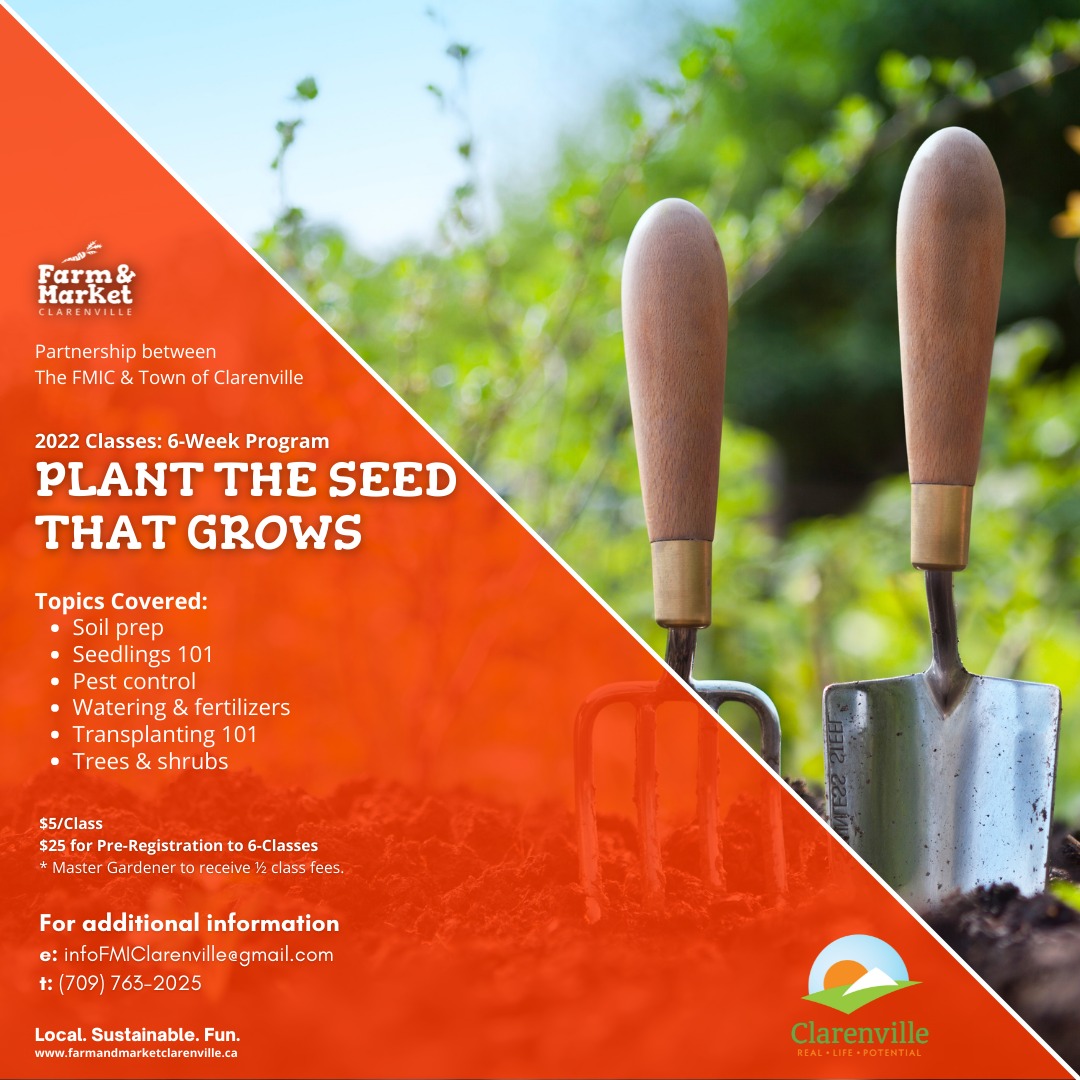 Last modified: June 3, 2022