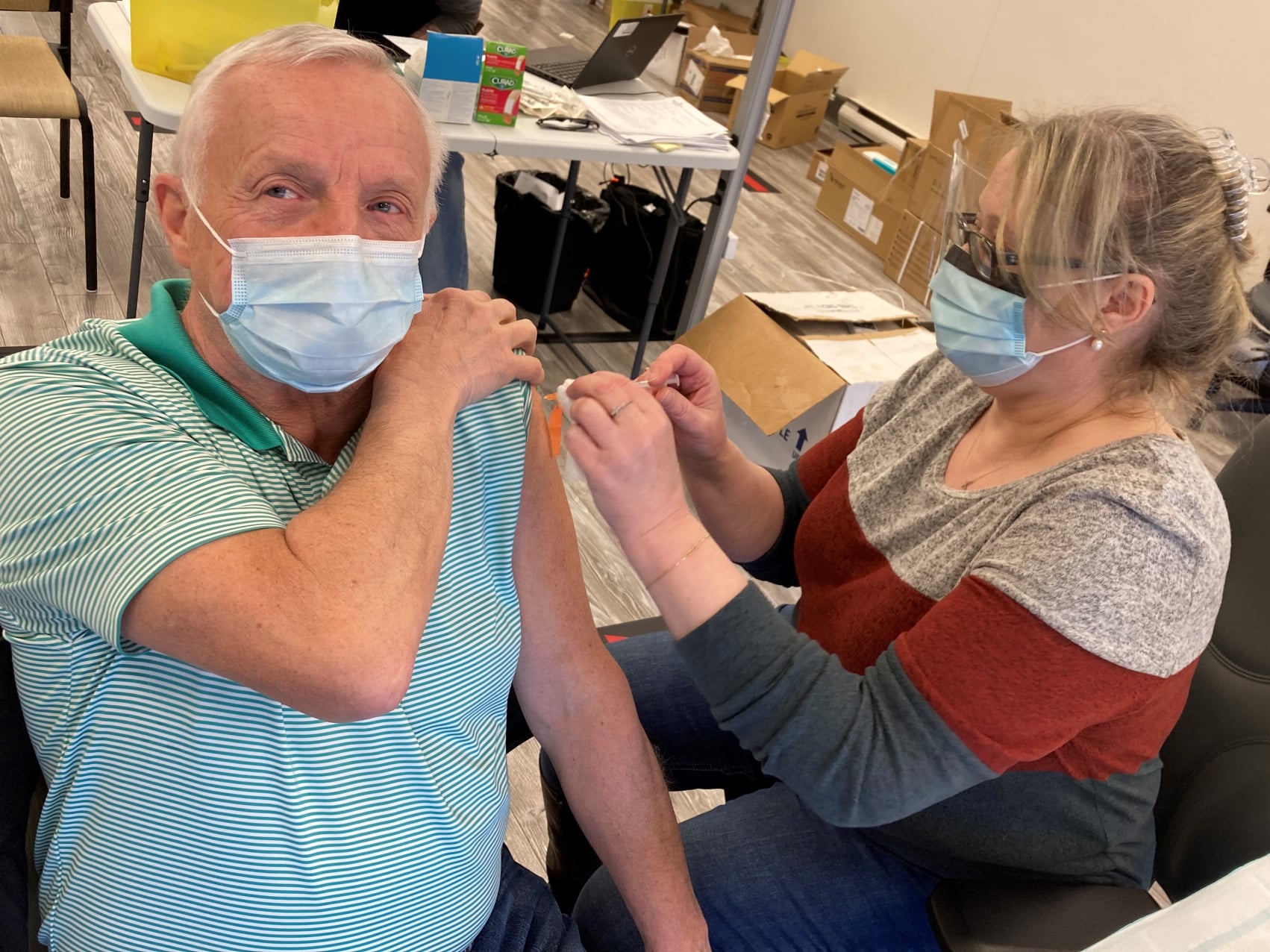 Mayor Pickett received his booster shot today from Eastern Health nurse Gina Butt. For those of you who have received the vaccine and booster shots, Thank-you for doing your part!
A big thank-you to the many dedicated health care workers who are working hard administering these shots! We encourage all residents to please get vaccinated as soon as possible!
Hopefully, with your help, we can bring this Covid-19 pandemic to an end!
For more info on Vaccination Clinics please follow this link (Eastern Health will open more bookings as vaccine supply and resources allow. Please keep monitoring for announcements): https://www.gov.nl.ca/covid-19/vaccine/gettheshot/
Last modified: January 6, 2022